About Me
Hello,
My name is Andrew Lamer and I am in my 14th year as the welding instructor here at Mingus.
About me,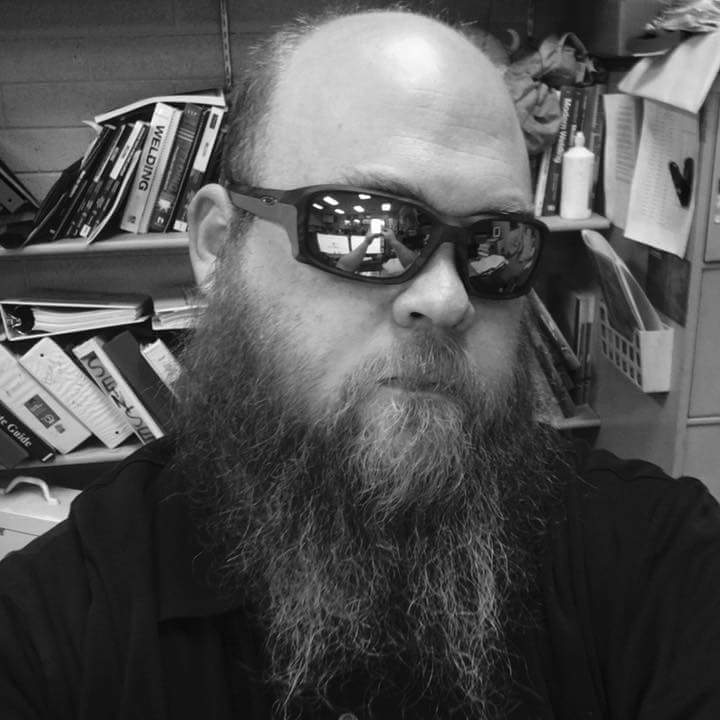 An Arizona native, I graduated from Mingus in 1998. I was active in the band, did a little wrestling, did a little track as a thrower, but my main sport was football. Due to injury I played 3 out of 4 years being on the 1997 state championship team my senior year.
I went to Wyoming Technical Institute in Laramie, WY. Majoring in diesel mechanics, I also took classes in Chassis Fabrication, High Performance Engine Design, Sheet Metal Fabrication, Custom Painting, and Applied Service Managment. Graduating from WyoTech in 2001 with an Associates Degree in Shop Managment.
After WyoTech I moved to Colorado where I worked for Avalnche Engineerging designing and building custom off road vehicles for both recreation and goverment use.
Moving back to the Verde Valley in 2003 I started working in the equipment repair shop for a local contractor.
In 2005 I began my teaching career at Mingus.
In 2011 I became a Cetified Weld Inspector through the American Welding Society.
In 2013 I became a Certified Welding Educator through the American Welding Society.
In 2019 I became and Authorized OSHA Outreach Trainer.